I love my toys!
The Happy ,Furry ,Funny Maltipoo and your best friend .
The maltipoo club is looking for a few good breeders to add to our list ..
Join us and promote healthy breeding and educate the people about a crossbreed called the Maltipoo
A great place to communicate is at facebook.
You can find our talk board there I Love Maltipoos or you can add me as a friend
Beyond Time Forum
Join us to talk about pets or /and if you are interested in the other side .
maltepoo maltipoo maltapoo malt-i-poo malt-a-poo maltdoodle maltoodle moodle maltese-poodle multipoo designer dog mixbreed crossbreed hybrid ...We just call them

THE BEST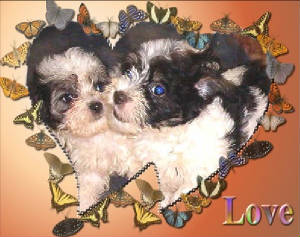 The maltipoo Club has several rescues at this time.
Once we have the rescues evaluated we will post them on our site .
Namcr ..building a club for our Beloved Maltapoo,Maltepoo,Maltipoo...
However ,some breeders /scammers may say they are affiliated with a State Chapter of a Maltipoo CLub .
At this time there are NO state chapters and we do not expect to have state chapters for a number of years .Please report any such use to us immediately .
IF a breeder is not listed here ,they are NOT a member or associated with this club
We do search the net for those that would use us and scam people ..you can find a list of what we have found on our Scammer Page at
Also to buy a book about training your new pet ,you want to find a person that writes about it done the RIGHT way ..
Check out this site
New ...Kids Books About the maltipoo and more ..link below .
HERE YOU WILL FIND MALTIPOO/MALTEPOO BREEDERS .
BE CAREFUL IN THE BREEDER YOU CHOOSE ,CHECK WITH THE BBB BEFORE YOU PURCHASE YOUR PET .PLEASE DO NOT BUY FROM A PET STORE OR A BREEDER THAT DOES NOT HAVE A WARRENTY OR VET .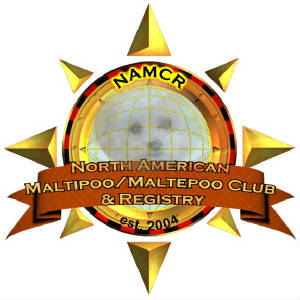 Welcome to our web site!

On these pages you will find our members list and breeders list .
We are not responsible for any breeder that lists with us .We can only hold their word to be the truth and please ,check out any breeder that is listed BEFORE you buy ..Thank you .
To get registered and on our sites please contact
Jacke Stafford
Rt 2 box 157
Rusk, Texas 75785
903-683-5909